What is a Data Catalog?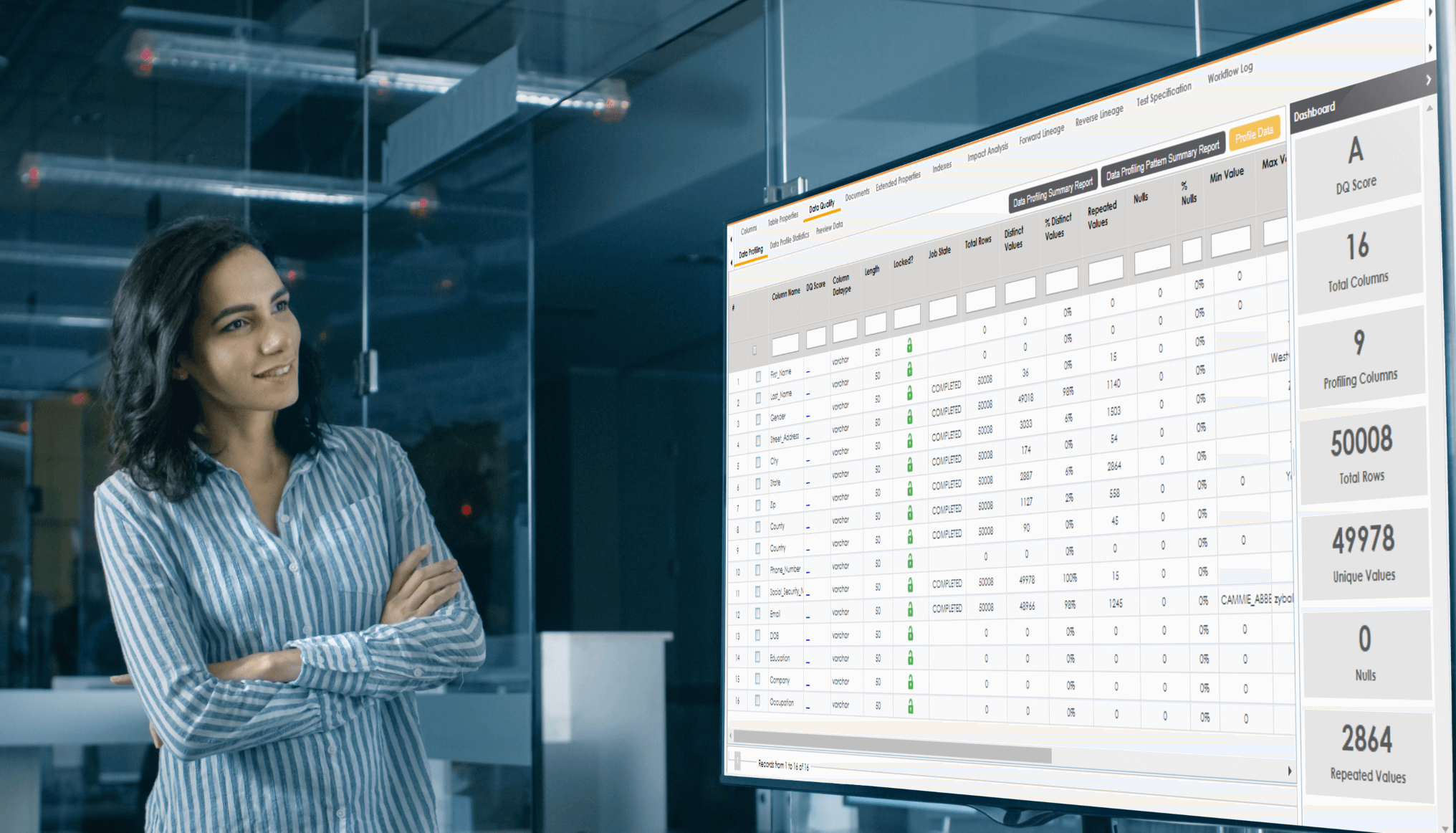 The easiest way to understand a data catalog is to look at how libraries catalog books and manuals in a hierarchical structure, making it easy for anyone to find exactly what they need.
Similarly, a data catalog enables businesses to create a seamless way for employees to access and consume data and business assets in an organized manner.
By combining physical system catalogs, critical data elements, and key performance measures with clearly defined product and sales goals, you can manage the effectiveness of your business and ensure you understand what critical systems are for business continuity and measuring corporate performance.
As illustrated above, a data catalog is essential to business users because it synthesizes all the details about an organization's data assets across multiple data sources. It organizes them into a simple, easy- to-digest format and then publishes them to data communities for knowledge-sharing and collaboration.
Another foundational purpose of a data catalog is to streamline, organize and process the thousands, if not millions, of an organization's data assets to help consumers/users search for specific datasets and understand metadata, ownership, data lineage and usage.
Look at Amazon and how it handles millions of different products, and yet we, as consumers, can find almost anything about everything very quickly.
Beyond Amazon's advanced search capabilities, they also give detailed information about each product, the seller's information, shipping times, reviews and a list of companion products. The company measure sales down to a zip-code territory level across product categories.
Data Catalog Use Case Example: Crisis Proof Your Business
One of the biggest lessons we're learning from the global COVID-19 pandemic is the importance of data, specifically using a data catalog to comply, collaborate and innovate to crisis-proof our businesses.
As COVID-19 continues to spread, organizations are evaluating and adjusting their operations in terms of both risk management and business continuity. Data is critical to these decisions, such as how to ramp up and support remote employees, re-engineer processes, change entire business models, and adjust supply chains.
Think about the pandemic itself and the numerous global entities involved in identifying it, tracking its trajectory, and providing guidance to governments, healthcare systems and the general public. One example is the European Union (EU) Open Data Portal, which is used to document, catalog and govern EU data related to the pandemic. This information has helped:
Provide daily updates
Give guidance to governments, health professionals and the public
Support the development and approval of treatments and vaccines
Help with crisis coordination, including repatriation and humanitarian aid
Put border controls in place
Assist with supply chain control and consular coordination
So one of the biggest lessons we're learning from COVID-19 is the need for data collection, management and governance. What's the best way to organize data and ensure it is supported by business policies and well-defined, governed systems, data elements and performance measures?
According to Gartner, "organizations that offer a curated catalog of internal and external data to diverse users will realize twice the business value from their data and analytics investments than those that do not."
5 Advantages of Using a Data Catalog for Crisis Preparedness & Business Continuity
The World Bank has been able to provide an array of real-time data, statistical indicators, and other types of data relevant to the coronavirus pandemic through its authoritative data catalogs. The World Bank data catalogs contain datasets, policies, critical data elements and measures useful for analysis and modeling the virus' trajectory to help organizations measure the impact.
What can your organization learn from this example when it comes to crisis preparedness and business continuity? By developing and maintaining a data catalog as part of a larger data governance program supported by stakeholders across the organization, you can:
Catalog and Share Information Assets
Catalog critical systems and data elements, plus enable the calculation and evaluation of key performance measures. It's also important to understand data linage and be able to analyze the impacts to critical systems and essential business processes if a change occurs.
Clearly Document Data Policies and Rules
Managing a remote workforce creates new challenges and risks. Do employees have remote access to essential systems? Do they know what the company's work-from-home policies are? Do employees understand how to handle sensitive data? Are they equipped to maintain data security and privacy? A data catalog with self-service access serves up the correct policies and procedures.
Reduce Operational Costs While Increasing Time to Value
Datasets need to be properly scanned, documented, tagged and annotated with their definitions, ownership, lineage and usage. Automating the cataloging of data assets saves initial development time and streamlines its ongoing maintenance and governance. Automating the curation of data assets also accelerates the time to value for analytics/insights reporting significantly reduce operational costs.
Make Data Accessible & Usable
Open your organization's data door, making it easier to access, search and understand information assets. A data catalog is the core of data analysis for decision-making, so automating its curation and access with the associated business context will enable stakeholders to spend more time analyzing it for meaningful insights they can put into action.
Ensure Regulatory Compliance
Regulations like the California Consumer Privacy Act (CCPA) and the European Union's General Data Protection Regulation (GDPR) require organizations to know where all their customer, prospect and employee data resides to ensure its security and privacy.
A fine for noncompliance is the last thing you need on top of everything else your organization is dealing with, so using a data catalog centralizes data management and the associated usage policies and guardrails.
See a Data Catalog in Action
Even with all the stress COVID-19 has caused, it also has given organizations opportunities to rethink how they perceive, collect, curate and document their data assets. erwin is here to help.
And the erwin Data Intelligence Suite (erwin DI) provides data catalog and data literacy capabilities with built-in automation so you can accomplish all of the above and more.
Join us for the next live demo of erwin DI.
Automate Your Data Operations
70% of organizations spend 10 or more hours per week searching for and preparing data.
Request a Demo