Why erwin Data Intelligence 12 led me to Quest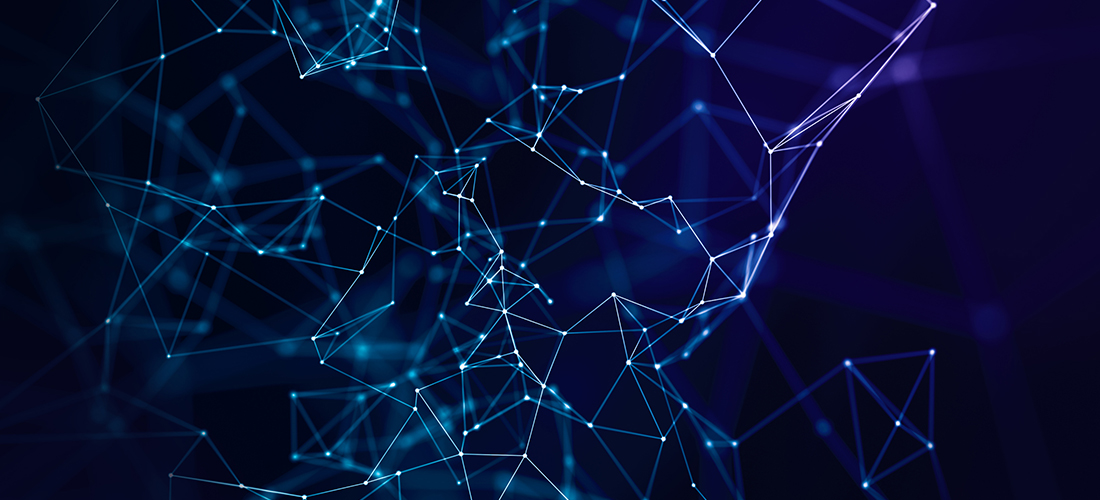 Last week, Quest released erwin Data Intelligence by Quest version 12.0, a pivotal release for erwin Data Intelligence customers. Industry analysts, data domain field experts and erwin Data Intelligence customer advisory board members have all shown positive early reactions to its new capabilities in several key areas.
First, erwin Data Intelligence 12.0 delivers new integrated data quality capabilities for customers. Built on the Gartner-recognized DQLabs augmented data quality platform, erwin Data Intelligence's new data quality offering provides erwin Data Intelligence customers with the ability to leverage erwin Data Catalog metadata to initiate a need for data quality assessment. Customers then use the erwin Data Quality platform to automate the data discovery, profiling and quality assessment of their data sources. All data quality scoring is then visibly shared throughout erwin Data Intelligence alongside data catalog metadata, in data lineage, impact analysis, mind maps and inside asset search results for business users. The new offering raises data quality visibility across customer organizations beyond data quality engineers AND provides a modern data quality toolset including AI/ML-based capabilities and automation not only for initial quality assessment, but for ongoing data observability and continuous monitoring and data remediation if customers choose to take advantage of those additional capabilities.
The data quality platform zeroes in on data observability according to context (metadata) and profiling (data) for real data reliability use cases. It's a lighter implementation that when used in conjunction with erwin Data Intelligence will help the business understand where the most reliable data exists, where to focus on improvement, and when to take notice of changes in stability using a data volatility drift indicator score and auto-alerting capabilities.  Data quality integration with erwin Data Intelligence will be a game changer for IT, data governance teams and business users alike.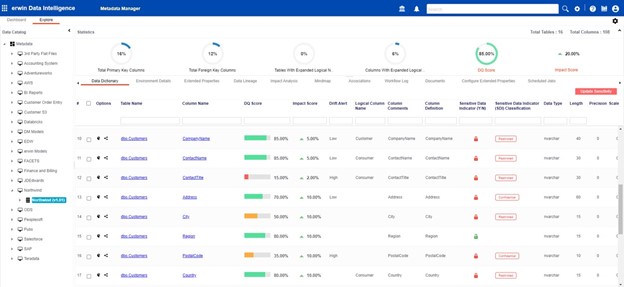 Figure 1: erwin Data Intelligence 12.0 automates data profiling and quality assessment
A new experience for business users
Another exuberant 12.0 shout-out from the erwin Data Intelligence customer advisory board surrounded a new integrated asset discovery and collaboration experience for business users replacing the erwin Business User Portal.  The new consumer-like interface will speed asset discovery and is intuitive for non-technical users familiar with online shopping search capabilities such as dynamic filtering, community ratings and filtering tags. Immediate access within searches to data literacy aids such as data lineage, mind maps, impact analysis and data quality scores received strong validation as to the value it will provide to engage business users more easily and drive adoption of the software.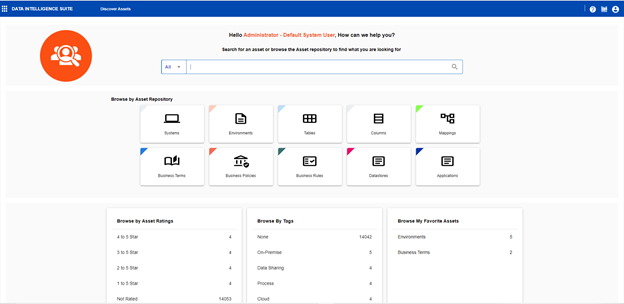 Figure 2: The integrated, consumer-like asset discovery experience in erwin Data Intelligence 12.0
A built-in action center also encourages collaboration between business users and data governance teams giving users the ability to initiate and assign tasks, record issues, and ask questions. One-on-one collaboration is also supported through conversational chat capabilities.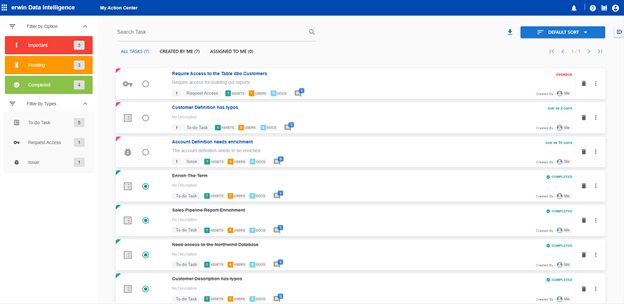 Figure 3: The erwin Data Intelligence 12.0 action center
Boosted data lineage and impact analysis
As if data quality and a new business user experience wasn't enough, the capabilities that further impressed customer advisory board members were the new design of erwin Data Intelligence data lineage and impact analysis. The data lineage redesign will help users to more quickly and clearly inspect the detailed lineage information needed for observing the complete end-to-end data pipeline. Data quality scoring can also be seen with views to authorize and validate that the source and critical data meets the threshold of high-quality data.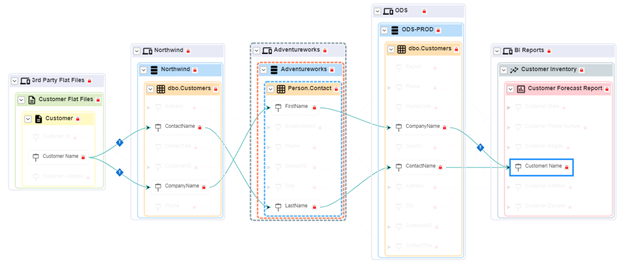 Figure 4: The redesigned data lineage within erwin Data Intelligence 12.0
Impact analysis has undergone a similar update in look for greater clarity and impact, and both data lineage and impact analysis performance has been improved through the use of graph database technology.
This new release on top of the erwin Data Modeler by Quest and full erwin Data Intelligence by Quest suite of capabilities is what brought me to the Quest organization. The value erwin Data Modeler has brought to enterprise architects and designers in the data management industry coupled now with erwin Data Intelligence creates data value that is unparalleled within the data intelligence industry at-large. One is used to feed and accelerate the other. You don't have to start from scratch, whether you have erwin Data Modeler today or not you can start with an ontology for your industry versus a blank environment. You are shaving almost a year's worth of work to stand up your business glossary and logical data lineage.
Logical data lineage is something lineage clients have been seeking for some time now. It's sometimes mentioned as "business lineage." But, how is your "business lineage" created and updated? Is it truly a reflection of the data flow or is it a business term lineage "mockup"?  With erwin, the physical lineage view can toggle between the logical and physical table/column names.  This delivers business-friendly names in your lineage.
Yes, I was one of the masses who joined the re-shuffle of workspaces. And, this is why. I believe we can make the strongest impact in helping customers to study, observe and manage data within the erwin by Quest solution, more so than any other data management software in the industry today. Customers need data reliability, and to validate the pipeline and quality every step of the way.
Many projects fail due to lengthy start-ups, poor end user adoption, and lack of automation.  Data intelligence vendors seem to have their specialties such as catalog versus lineage versus glossary versus data quality.  Systems integrator companies play the game well for stitching them together, but at the end of the day it's a faster pathway to results to stand up a data enablement program with one completely integrated package.  Clients with erwin Data Modeler propel their enterprise standards into the catalog and glossary, which becomes a key differentiator from the Informatica, Alation, Collibra and IBMs of the world.
It was more than the software that led me to Quest
Beyond the software, are the people and the culture at Quest Software that triggered me to make a change after 15 years of being with the same company. This happened right away, the more Quest employees I met, the more I was drawn in. It started with a small chat with my future boss, Wendy Petty, with whom I shared very similar backgrounds and experiences with. We connected on all things data, the data management practice, the importance of cross-functional team dynamics, and organizational software processes.  She checked all the boxes with a firm understanding of how to enter a race with all limbs free and functioning together.  Have you ever started a year knowing that the same reasons you didn't meet your goals the previous year still exist and there's absolutely nothing you can do about it?  I certainly was not going to start a new job like this… Each executive team member I spoke with further confirmed that Quest was pulling together do to something extraordinary and needed leaders to blend and advance data enablement practices together. There was a true focus on data, innovation, and customers.
The first two weeks at Quest is full out training. If you were to miss a day or even an hour your boss must approve. The program brought you through each group and system giving us time to understand the inner operations of the company.  The morning of day 2 kicked off for an hour with Patrick Nichols, Quest, CEO who clearly communicated his vision providing resiliency in Data, Infrastructure, and Systems. He had a game of "which new hire class asked the most questions" and clearly wanted to engage with his newest team members.
The adventure ahead
Finally, I work for and stay with a company because it has something that offers intrinsic value to clients. Harmonizing market-leading data modeling software with a quickly advancing and analyst-recognized data intelligence suite shows how Quest invests in data. How we are taking one best of breed to create another. I certainly shuffled into a spot where myself and our team can provide immeasurable impact to the customers we serve. Here's to the adventure ahead!
If you would like more information on erwin Data Intelligence 12.0, take a look at this 8-minute video or learn more here.
Or for a closer look at how new integrated data quality capabilities, data lineage and a new business user experience can help you build and extend data trust within your organization, register now for our May 24 webinar on Building Data Trust through Data Intelligence.