The Never-Ending Evolution of Data Governance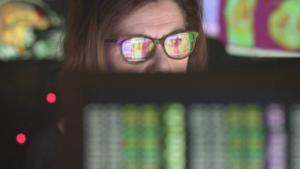 For many organizations, data is the heart of the business, and data intelligence is the key differentiator.
At the root of data intelligence is data governance, which helps ensure the right level of data access, availability and usage based on a defined set of data policies and principles. While the maturity of data governance strategies and implementations varies across all organizations, every organization must remain vigilant in how data governance is applied and agile in being able to evolve that strategy going forward based on the dynamic nature of data and the business.
The Importance of Data Governance
Organizations recognize the importance of effective data governance. In fact, the majority of respondents to a recent research study conducted by ESG on behalf of erwin® by Quest® say advancing data governance programs is a top-5 priority for their business. 91% of organizations place it among their top 10 business and technology priorities. These statistics represent organizations that are working through the data governance maturity curve. They are just starting a formal program. They are conducting data discovery to understand where data is generated, stored, moved and how long it stays there. They are conducting data inventories to understand who owns the data, who has access to it and who should/should not have access. They are defining and classifying data. They are developing processes, rules and policies that will be applied to data going forward to ensure compliance and reduce risk.
What about those organizations that have already completed all of these steps? 42% of organizations classify their data governance programs as being fully implemented, but is "fully implemented" the end of the journey? To these organizations, fully implemented means recognizing data governance as a core organizational capability. These organizations have dedicated staff. They have formal implementation oversight. And they have processes in place for continuous improvement. Continuous improvement is the key.
New Drivers
Continuing to improve data governance speaks to its never-ending evolution. A great example of this is seen in new business drivers that are in alignment with data governance programs and strategies. To this day, data governance is critical to improving analytics, decision-making and regulatory compliance. But as data gets put on a pedestal within virtually all businesses, exposing data to more people introduces new drivers that require organizations to further emphasize its importance. In fact, the top two areas research respondents report as driving data governance programs today are improving data quality and improving data security.
Data and Regulatory Compliance
Organizations recognize that data is continuously growing and more distributed than ever. New data is being requested by data stakeholders that introduce the need for new integrations. The number of systems, tools and services throughout the data ecosystem are expanding and more diverse than ever, with different business units relying on different technologies to gain specific insight. And we've just entered into a new data privacy and regulatory era where organizations will need to move quickly to react to new requirements and/or government mandates. Implementing data governance with agility, understanding that it will continue to evolve over time, and weathering the data tsunami of more requests for more data by more people across more environments will ensure customers are set up for success. And that goes for all customers regardless of their existing data governance maturity.
Download the full erwin by Quest 2021 State of Data Governance Report, which looks at data empowerment and the connections between data governance, data operations and data protection. This report will enable you to learn about the latest trends and how to ensure your organization can use not just its data but its data intelligence to achieve its goals.
Mike Leone is a senior analyst with Enterprise Strategy Group (ESG). ESG is an IT analyst, research, validation, and strategy firm that provides market intelligence and actionable insight to the global IT community.