Why metadata management software is essential and what to expect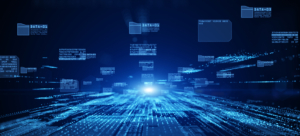 Metadata management is essential to becoming a data-driven organization and reaping the competitive advantage your organization's data offers. Gartner refers to metadata as data that is used to enhance the usability, comprehension, utility or functionality of any other data point. It is metadata, or in simple terms the "the data about the data," that turns the information inside your enterprise into competitive assets.
When done strategically, metadata management helps you understand:
The data your organization has
Where it comes from, and how it flows throughout the enterprise
How the data has changed
Characteristics about your data, such as its accuracy or sensitivity
Who is accountable for the data, and what rules and restrictions govern its use
What is known about the data and can be shared to extend data literacy within your organization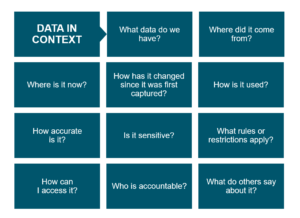 At its best, metadata management fuels enterprise data visibility, automation, data governance and collaboration across your enterprise.
What should you look for in metadata management software?
In the past, harvesting, capturing and evolving collected metadata from across an organization's data landscape has been a very manual process. Most organizations just haven't been equipped with the time, staffing and wherewithal to keep metadata current, useful and convenient.
Today, automation has changed the equation, making metadata management more practical and the benefits more achievable. The goal is to build, enrich and maintain one central metadata repository that documents all data sources, data movement processes and data consumption throughout an organization. Effective solutions make this possible for IT teams through the use of automation to identify and harvest data sources, processes and consumption for technical metadata. Teams can then curate these collected data assets and associate them with additional technical, business and quality characteristics for enriched documentation, organizational clarity and data understanding.
Not only does a central metadata repository provide a single reference point for data information but organizations also use or "activate" collected metadata to automatically produce and keep current a range of data artifacts. Some of the most high-value data artifacts fed by activated metadata include detailed, up-to-date data lineage, knowledge graphs or mind maps that visualize data assets and their interrelationships, and impact analyses that help IT troubleshoot or plan for pending data pipeline changes.
If governance capabilities are included, a governance framework can then be applied by data stewards to govern all of the assets within the metadata repository, establishing accountability, and integrating data classifications and associated business terms, rules and policies.
Best-of-breed metadata management solutions also typically support the socialization of data assets and encourage collaboration through self-service and crowdsourcing of activities like data fitness assessment and knowledge-sharing.
Most solutions provide standard level data connectors that assist with harvesting the data-at-rest from industry standard data sources. Vendors differ in the breadth of connectors they provide and whether they rely on outside parties or develop and maintain connectors in-house. But most have offerings that automatically collect metadata from different standard data sources, removing the previously time-consuming and overwhelming burden from IT teams.
However, a higher-level of automation is now available for IT teams. Smart Data Connectors leverage automation frameworks that can tackle harvesting metadata from more complex non-JDBC compliant data sources, as well as from data-in-motion – including ETL and other transformations. In addition to helping IT teams gather a complete picture of their organization's data landscape, these smarter, automated data connectors can also eliminate much of the manual coding involved with data pipeline delivery and operations, enabling faster project delivery and higher code quality. With smart data connectors, organizations gain the technology skills and expertise to practically implement automation in a much shorter timeframe and with proven success.
Assessing a metadata management solution
Here are some of the most valuable capabilities organizations should assess when evaluating a solution: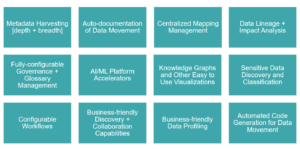 While assessing all of the above will increase the likelihood of selecting an effective solution for your organization, these three questions should be at the top of your list:
What is the depth and breadth of automated metadata harvesting options provided – from both data-at-rest and data-in-motion sources, as well as from data models? As rapidly as organizations are changing, automation and an expansive and well-supported library of data connectors are critical to future-proofing your selection.
What types of drill-down data discovery visualizations are offered in relation to data lineage, mind maps or knowledge graphs, and sensitive data to help users actively navigate your data landscape? These visual tools will help users quickly discover and understand the data available within your organization, putting them in the best position to use data for informed decision-making and sound actions – and driving to an impactful and quicker ROI.
How well will the software you select support the needs of IT, data governance and business users? Best-in-class solutions work to solve the needs of all three communities, leveraging automation and increasing efficiency for all, and fostering a shared view of enterprise data truths within contexts that are meaningful for each organizational role and perspective.
Conclusion
By leveraging and activating metadata, organizations can achieve faster and greater data insights than before. Activated metadata makes data discovery easier, facilitates data understanding and enables both IT and the business to be more efficient and better capitalize on the value of their data. Metadata's role will only continue to grow as organizations explore how to establish and support a useful data fabric across the enterprise. A best-in-class metadata management solution helps forward-thinking organizations focus on what you can actively do with metadata rather than simply how much you can store.
As a two-time Gartner Magic Quadrant leader in Metadata Management, erwin helps leading organizations worldwide capture, activate and evolve the metadata throughout their organizations. Learn more about what erwin Data Intelligence can do for you. Request a personalized demo.
Want to learn more? Download this white paper.