7 Benefits of Metadata Management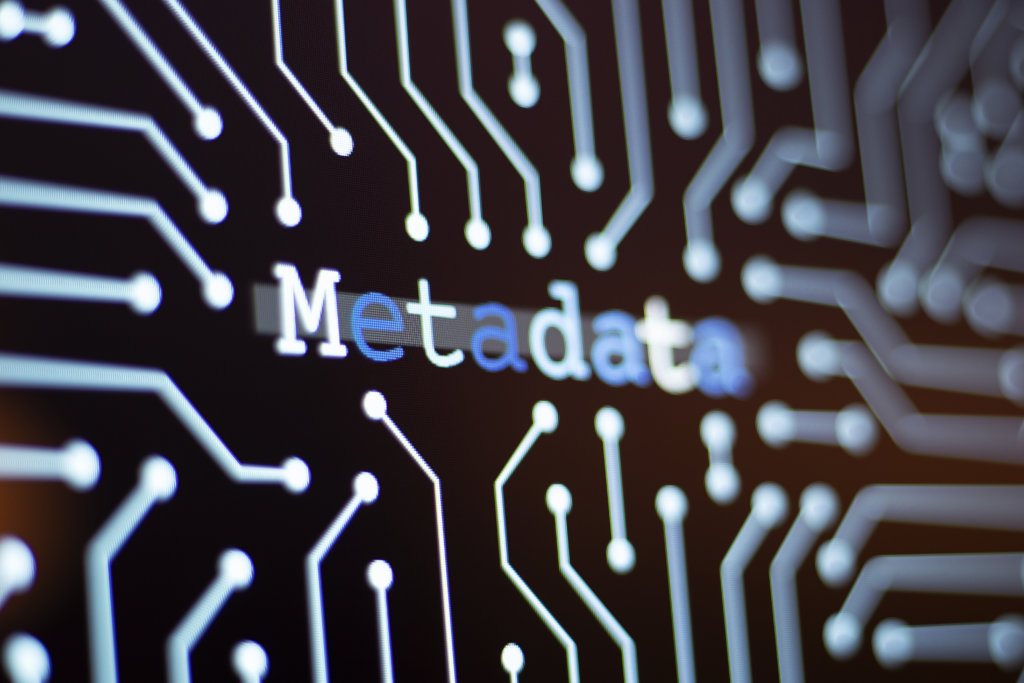 Metadata management is key to wringing all the value possible from data assets.
However, most organizations don't use all the data at their disposal to reach deeper conclusions about how to drive revenue, achieve regulatory compliance or accomplish other strategic objectives.
What Is Metadata?
Analyst firm Gartner defines metadata as "information that describes various facets of an information asset to improve its usability throughout its life cycle. It is metadata that turns information into an asset."
Quite simply, metadata is data about data. It's generated every time data is captured at a source, accessed by users, moved through an organization, integrated or augmented with other data from other sources, profiled, cleansed and analyzed.
It's valuable because it provides information about the attributes of data elements that can be used to guide strategic and operational decision-making. Metadata management is the administration of data that describes other data, with an emphasis on associations and lineage. It involves establishing policies and processes to ensure information can be integrated, accessed, shared, linked, analyzed and maintained across an organization.
Metadata Answers Key Questions
A strong data management strategy and supporting technology enables the data quality the business requires, including data cataloging (integration of data sets from various sources), mapping, versioning, business rules and glossaries maintenance and metadata management (associations and lineage).
Metadata answers a lot of important questions:
What data do we have?
Where did it come from?
Where is it now?
How has it changed since it was originally created or captured?
Who is authorized to use it and how?
Is it sensitive or are there any risks associated with it?
Metadata also helps your organization to:
Discover data. Identify and interrogate metadata from various data management silos.
Harvest data. Automate the collection of metadata from various data management silos and consolidate it into a single source.
Structure and deploy data sources. Connect physical metadata to specific data models, business terms, definitions and reusable design standards.
Analyze metadata. Understand how data relates to the business and what attributes it has.
Map data flows. Identify where to integrate data and track how it moves and transforms.
Govern data. Develop a governance model to manage standards, policies and best practices and associate them with physical assets.
Socialize data. Empower stakeholders to see data in one place and in the context of their roles.
The Benefits of Metadata Management
1. Better data quality. With automation, data quality is systemically assured with the data pipeline seamlessly governed and operationalized to the benefit of all stakeholders. Data issues and inconsistencies within integrated data sources or targets are identified in real time to improve overall data quality by increasing time to insights and/or repair. It's easier to map, move and test data for regular maintenance of existing structures, movement from legacy systems to new systems during a merger or acquisition or a modernization effort.
2. Quicker project delivery. Automated enterprise metadata management provides greater accuracy and up to 70 percent acceleration in project delivery for data movement and/or deployment projects. It harvests metadata from various data sources and maps any data element from source to target and harmonize data integration across platforms. With this accurate picture of your metadata landscape, you can accelerate Big Data deployments, Data Vaults, data warehouse modernization, cloud migration, etc.
3. Faster speed to insights. High-paid knowledge workers like data scientists spend up to 80 percent of their time finding and understanding source data and resolving errors or inconsistencies, rather than analyzing it for real value. That equation can be reversed with stronger data operations and analytics leading to insights more quickly, with access/connectivity to underlying metadata and its lineage. Technical resources are free to concentrate on the highest-value projects, while business analysts, data architects, ETL developers, testers and project managers can collaborate more easily for faster decision-making.
4. Greater productivity & reduced costs. Being able to rely on automated and repeatable metadata management processes results in greater productivity. For example, one erwin DI customer has experienced a steep improvement in productivity – more than 85 percent – because manually intensive and complex coding efforts have been automated and 70+ percent because of seamless access to and visibility of all metadata, including end-to-end lineage. Significant data design and conversion savings, up to 50 percent and 70 percent respectively, also are possible with data mapping costs going down as much as 80 percent.
5. Regulatory compliance. Regulations such as the General Data Protection Regulation (GDPR), Health Insurance and Portability Accountability Act (HIPAA), Basel Committee on Banking Supervision (BCBS) and The California Consumer Privacy Act (CCPA) particularly affect sectors such as finance, retail, healthcare and pharmaceutical/life sciences. When key data isn't discovered, harvested, cataloged, defined and standardized as part of integration processes, audits may be flawed. Sensitive data is automatically tagged, its lineage automatically documented, and its flows depicted so that it is easily found and its use across workflows easily traced.
6. Digital transformation. Knowing what data exists and its value potential promotes digital transformation by 1) improving digital experiences because you understand how the organization interacts with and supports customers, 2) enhancing digital operations because data preparation and analysis projects happen faster, 3) driving digital innovation because data can be used to deliver new products and services, and 4) building digital ecosystems because organizations need to establish platforms and partnerships to scale and grow.
7. An enterprise data governance experience. Stakeholders include both IT and business users in collaborative relationships, so that makes data governance everyone's business. Modern, strategic data governance must be an ongoing initiative, and it requires everyone from executives on down to rethink their data duties and assume new levels of cooperation and accountability. With business data stakeholders driving alignment between data governance and strategic enterprise goals and IT handling the technical mechanics of data management, the door opens to finding, trusting and using data to effectively meet any organizational objective.
An Automated Solution
When approached manually, metadata management is expensive, time-consuming, error-prone and can't keep pace with a dynamic enterprise data management infrastructure.
And while integrating and automating data management and data governance is still a new concept for many organizations, its advantages are clear.
erwin's metadata management offering, the erwin Data Intelligence Suite (erwin DI), includes data catalog, data literacy and automation capabilities for greater awareness of and access to data assets, guidance on their use, and guardrails to ensure data policies and best practices are followed. Its automated, metadata-driven framework gives organizations visibility and control over their disparate data streams – from harvesting to aggregation and integration, including transformation with complete upstream and downstream lineage and all the associated documentation.
erwin has been named a leader in the Gartner 2020 "Magic Quadrant for Metadata Management Solutions" for two consecutive years. Click here to download the full Gartner 2020 "Magic Quadrant for Metadata Management Solutions" report.